Meadows Landscaping
We can supply whatever project you can imagine
Meadows Landscape Supply & Recycling
From disposal of your recyclables to supply of new materials, we are your one stop shop for landscaping projects.
Meadows Landscape Supply Ltd. offers the highest quality of bulk topsoil, bark mulch, aggregate products and a variety of other hardscape, landscaping materials and accessories.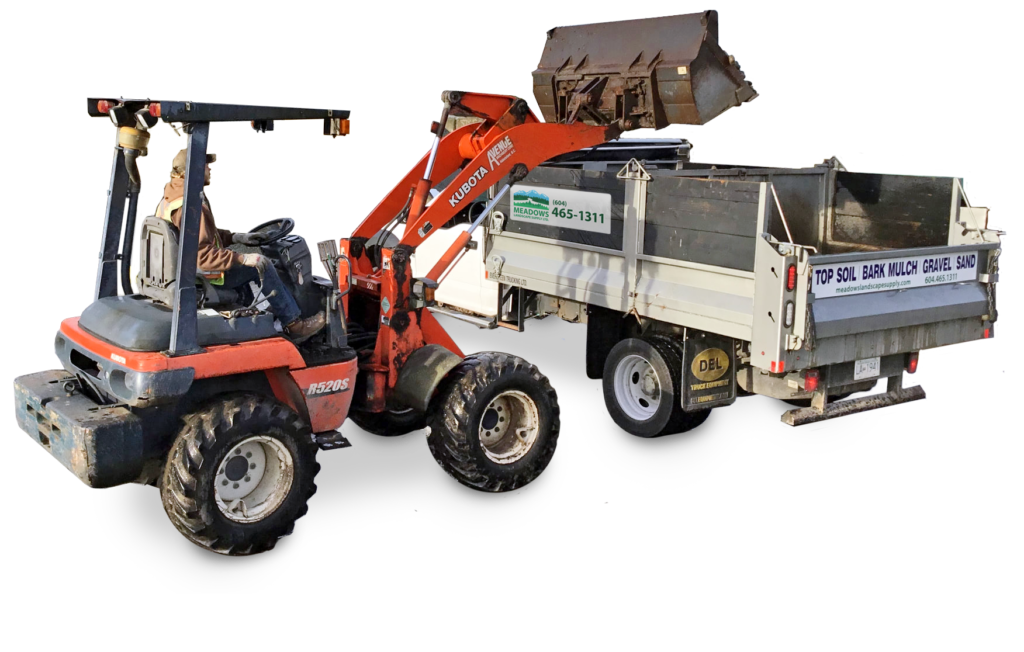 Since 1992, we have strived to provide excellent customer service and provide our customers with the tools and materials needed to complete their landscaping projects. Over 25 years of experience and commitment to excellence have earned us a reputation as one of the best suppliers of landscape products in the area.
We know our customers
Our friendly staff will help you out from the start of any project.
We are happy to offer delivery with our fleet of dump trucks. Regardless of what volume you need, we will gladly provide you with a quote. We are able to accommodate small, large and split loads.
Please contact our office at 604 465 1311 to determine the most efficient and cost-effective delivery option.
We offer custom on-site saw cutting services. If you need pavers, slabs, blocks or rocks cut we can help you with that. Please contact us for further details and rates.
Please contact our sales office at 604 465 1311 to discuss your project.
Landscape Materials Recycling