Retaining Wall Systems
Restrain soil to unnatural slopes.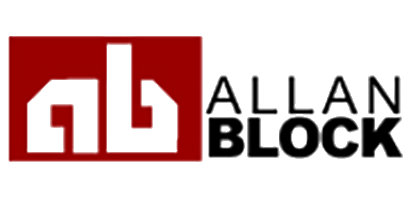 Allan Block
Allan Block units are available in a variety of different sizes, types and colours to meet various aesthetic and performance needs. Whether you are building a small garden planter or holding up a 20-foot bank, Allan Block can be used for your specific requirements.
An Allan Block wall system features blocks made of high-strength concrete, and for that reason, it will not rot like a timber wall. In addition, AB walls are virtually maintenance-free when installed properly.
Interested in this product?
Give us a call or
Contact Us
for more information or to request a quote. Our staff will be happy to assist.